Elevate Your Team's Skills with Our Range of Training Solutions

With over 100,000 public sector professionals trained, we have the proven knowledge and expertise to build your team's growth.
Our variety of training solutions are designed to offer interactive and expert insights into topics that meet the needs of your organisation.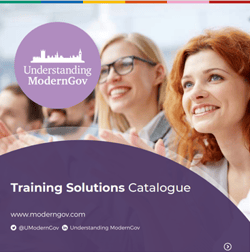 Our Top Training Solutions:
Inside, you'll find all the information you need about our training solutions, how they can help your organisation, how to book and testimonials. Learn more about...

In-House Training

Ticket Bundles

Open Courses

Coaching

Account Management Service

E-Learning

Download your copy of the catalogue by filling out the form on this page.