Make an Impact and Develop your Communication Skills Today

Effective communication plays an essential role in the success of any team.
Not only does increased communication gain trust and improve levels of collaboration, it also ensures employees become efficient and open to change.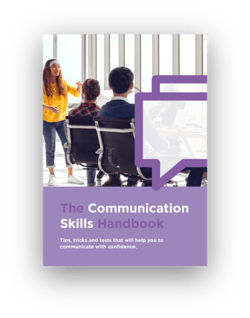 Want to learn more?


To help you master verbal communication in the workplace, this handbook is jam-packed with valuable resources and handy tips.


By downloading this free handbook, you'll be able to...

Begin communicating with your team more confidently and effectively

Learn how to approach public speaking - internally or externally

Understand methods or examples of how you can begin to improve the way you and your team communicates

Download your own free version by filling out the form on this page.
P.S. The sooner you start, the sooner you'll be communicating like a pro.