Reports, Briefings, Minute Taking and More: The Guide to Effective Writing Skills for the Public Sector...

Having the ability to write effective copy is an important skill that any public sector worker must possess. However, we can appreciate it can be a pretty difficult skill to master.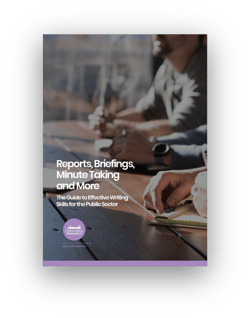 That's Where our Guide Comes in...


Whether you need tips on how to improve your writing skills or simply want to find out more about creating powerful content, we've got you covered.


The guide covers a range of educational topics. These include:


Quick tips for powerful writing

How to confidently respond to complaints

How to effectively take minutes

How to successfully write briefings and submissions

How to expertly write reports

Download your own free version of the guide by filling out the form on this page.